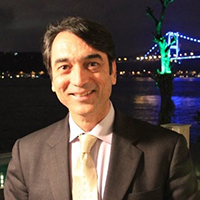 Ahmad Khan is a successful entrepreneur with a diverse background in starting companies in Logistics, field operations, and IT services. He founded Colonial Logistics, LLC, an Amazon Dedicated Service Partner with operations in Houston, Fort Worth, Texas, and Baton Rouge, LA.
Ahmad serves as Executive Vice President at Ascendeon Group, Inc., an IT services and business outsourcing firm. Before that, he spent ten years running his own installation services operation for Dish Network in Texas, LA, and GA. Before that, he served in various roles in Business Development, Distribution, and Operations with Kodak, Samsung, and Dish Network/Echostar in the U.S. and the Middle East.
Indranil (better known as Indra) has 30+ years of experience in mentoring, developing, managing, planning, and implementing information solutions to facilitate growth and provide business solutions for small to large corporates. After teaching Statistics at the University of Burdwan for several years, Indra founded his IT start-up Tathya in 1999, which he transformed into a 300+ people organization within much less than a decade.

His core strengths have always been architecture, analytics and quickly learning cutting and bleeding-edge technologies; and also his hands-on approach to programming. His strong academic foundation in Applied Statistics, Data Modeling, and Exploration makes him an expert in the field of Data Warehousing and Data Mining.

Being an academic mentor at the Statistical department of the Burdwan university, Indranil has used his mentoring skills with the Ascendeon family to build a dynamic development workshop for young professionals to deliver quality products year after year. His academic research capabilities, mentoring skills, and in-depth technical knowledge made Ascendeon very unique and incomparable with others in BPO and IT outsourcing competitors.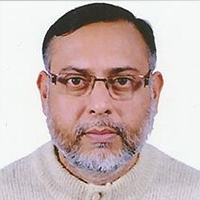 Indranil Mukherjee
Chief Product Officer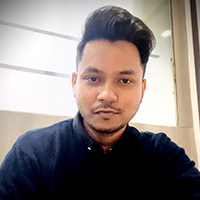 Mustafa Gulam
Digital Marketer, Global
Mustafa works as a digital marketer for Ascendeon Group Inc. and is responsible for establishing and implementing marketing strategies for projects targeting multi-channel sales. Mustafa has extensive B2B marketing experience and understands how to leverage each channel to reach certain objectives. In addition, a variety of digital platforms are used to engage with present and prospective customers.
Gouse is in charge of managing a company's everyday operations and making sure that all activities are appropriately coordinated and managed. He is in charge of several different things, such as resource management, budgeting, and staff management. Additionally, he collaborates closely with the senior management group of the company to develop and put into action plans that will increase the effectiveness and productivity of operations. He also oversees the operation of the company, keeping track of projects' advancement and offering advice and input to other employees. Gouse is also in charge of creating operational planning and establishing operational norms and procedures.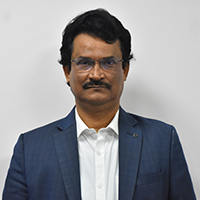 Golam Gouse
Operations Head, India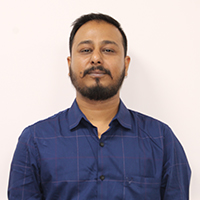 Suprio Basu
Systems Head, India
Suprio has 14+ years of experience in IT Infrastructure Management, Business Relationship Management, Sales, Project Management, and Business Development. As an IT Infrastructure Architect, He has designed organization infrastructure as per business needs. His niche is Technical Presales & System Integration.

Suprio has more than 14 years of expertise in project management, business development, and management of IT both on-premise and on the AWS cloud infrastructure. As an IT infrastructure architect, he has designed organizational architecture per business requirements. Technical Presales and System Integration are his areas of expertise.
Pinaki is a seasoned management professional who has expertly led and managed several large-scale BPO projects throughout his career. From selecting appropriate technology to strategic planning of human and technical resources, from stringent and multi-level quality checks to foolproof delivery management – Pinaki is a key figure in ensuring error-free, timely and measurable results.

Pinaki continues to serve as a project lead in many of the company's most important projects, in fields as diverse as healthcare, construction, event management, and publishing with clients from the USA, the UK, and Australia.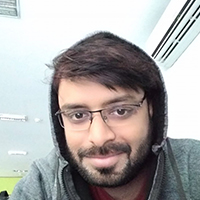 Pinaki Bhattacharjee
BPO Head, India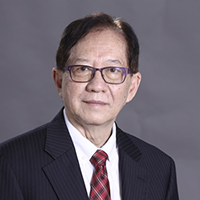 Victor Esguerra
Business Development and Analyst Associate
With an extensive professional background spanning over two decades, Victor has excelled in various capacities, including roles as a Business/Process Analyst and Senior Business Analyst, where he proudly held a distinguished 5-year position as a Lead Business Analyst. Victor has showcased leadership qualities as a Project Manager and effectively led a Project Management Office (PMO) for a period of three years. His career encompasses diverse sectors, primarily focusing on managing large-scale enterprise-wide projects for government departments and ERP platforms. Noteworthy collaborations include engagements with renowned organizations such as Queensland Health, the Australian Securities and Exchange Commission, and Sydney Water.
During the early 2000s, Victor served as the General Manager of an ERP consulting company, steering the implementation of software for general ledger, receivables, payables, and logistics. In the mid-90s, he assumed the role of Technical Director at Technology in Business Pvt Ltd, specializing in delivering software solutions to the airline industry. Recognized for his excellence, Victor was honored as the Software Designer of the Year in 1988 by AITA, a recognition sponsored by the Australian Computer Society. His extensive background encompasses a rich history as a software developer in the 80s and '90s, working proficiently with languages such as Cobol, Basic, C++, and SQL.
Victor's expertise extends to various domains, including business process analysis, data analysis, data mining, BI tools, reporting specifications, metadata, master data, ETL, and data mart. With experience in leading workshops and seminars, he adeptly demonstrates strong management and facilitation skills. Victor has significantly contributed to projects utilizing both Waterfall and Agile methodologies, covering diverse areas such as project accounting, financials, CRM, financial markets monitoring, compliance, credit risk, fraud, governance, ICT information security, and system integration.
Colin Hoskins is the European representative for Business Process Outsourcing (BPO) and events Management within the Company. He has been working with the Ascendeon Group of Companies (formally MGTS) for 16 years, on various BPO projects through-out his time within the Company.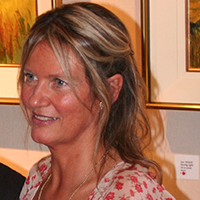 Colin Hoskins
Business Development and Analyst Associate